What is temporary registration?
Temporary registration of foreign nationals is a temporary residence permit for all foreign nationals, arriving to Russia. Any foreigner, entering Russia for longer than 7 days, must be registered within a week after crossing the Russian Federation borders. For this purpose, each foreign national is issued a migration card, which is to be stamped with an entry date.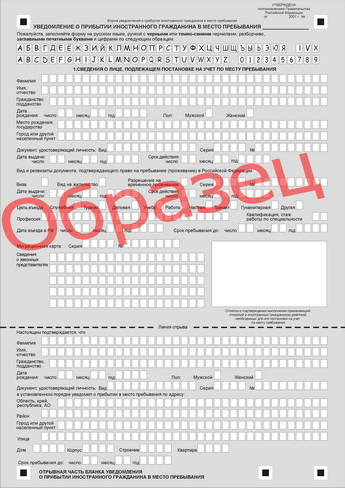 ---
Applying for temporary registration
A lot of people believe that temporary registration is as good as a permanent one. That is not the case: unlike permanent registration, temporary residency has an expiration date, which is clearly stated in the application. A temporary registered foreign national has no proprietary rights to the property they are registered at, nor may they be a part of any real estate operations in regards of said property.
If the property, where a foreign national is to be registered, has multiple owners, each owner shall provide a written consent for the registration; otherwise, the registration may not be issued. If the property has no official proprietors, than all the residents of said property shall provide written consent for the temporary registration of a foreign national.
Registering a foreign national is not a right, but an obligation of the owner of the property, where the foreign national will temporarily reside during their stay. Lack of foreign national's registration is illegal and may lead to administrative monetary penalties for both - the foreigner and the property owner.
---
Read our guide!
If you need a Russian visa
Among other things we also describe the registration
Frequently Asked Questions