1. Railway station Novosibirsk-Glavny
Novosibirsk Railway Station is part of the largest passenger railway station Novosibirsk - Glavny. The station building is located in the Zheleznodorozhny district of Novosibirsk, at the station square.
This building was built in 1930 by the project of architect N. G. Voloshinov, who won the competition of the Moscow Architectural Society. According to his plan, this building should have been in the style of constructivism, with laconic forms, reminiscent of a locomotive rushing to the east. However, after making stylistic changes adopted by Soviet architecture, the central part of the station was redone. Now it was a triumphal arch, which was framed by pilasters of the Tuscan order. The large attic hid the internal reinforced concrete parabola of the vault in the operating room.
Address: st. Shamshurina, 43
2. Bus station in Novosibirsk
Novosibirsk Bus Station was built in 1964. Today, its reconstruction is planned, after which the terminal will consist of 3 main buildings. It is expected that the main station area will be increased by more than 1.5 times.
In addition, 2 new buildings will be built, which will house modern cafes, a comfortable hotel, as well as several office rooms for excursion and travel companies.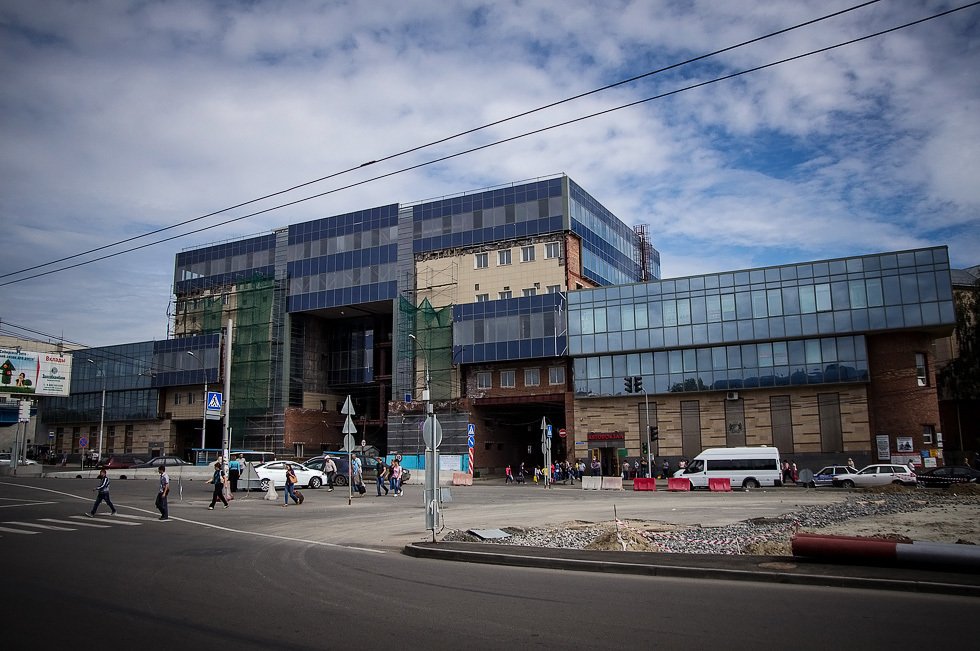 3. Airport in Novosibirsk
The Novosibirsk International Airport (Tolmachevo) is one of the most rapidly developing federal airports, the largest transit hub on the most important routes connecting Europe and Asia. The geographical position of the Novosibirsk airport allows us to serve promising cross-polar routes connecting North America and Asia.
The airport is located 17 km west of the center of Novosibirsk - the administrative center of the Novosibirsk Region and the Siberian Federal District. The region where the airport is located is distinguished by a high level of economic development and the maximum population density for the Asian part of Russia - about 9 million people live within a radius of 500 km from Tolmachevo. At the same time, the demand for air travel in Siberia is growing twice as fast as the average for Russia.