Railway station Yekaterinburg-Passenger
The railway station of Ekaterinburg is located on Vokzalnaya Square. Initially, the station was called Sverdlovsk - Passenger. The building has two parts: the old one, which is now a museum, and the new one, which was built in 1914. In 1878, designed by architect P.P. Schreiber the building of the Old Railway Station was built, where the "Russian modern" style was mainly used.
In 1914, a new station was erected, after which the Old Station was used mainly for the transport of the military. In 2003, the Old Station was made an open-air museum. It conducts tours and entertaining lectures on technology and the history of the Sverdlovsk railway are read there.
Address: st. Vokzalnaya, d. 22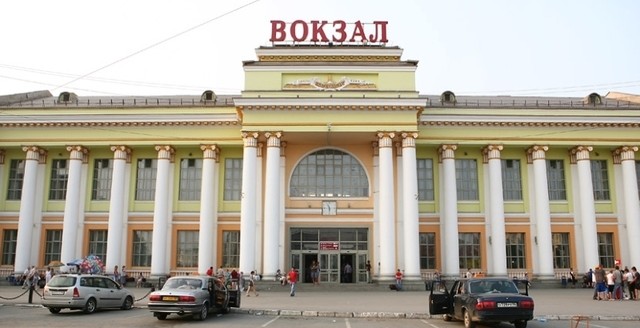 Bus station Ekaterinburg-North
Yekaterinburg North Bus Station is located on Vokzalnaya Street, a few minutes' walk from the Yekaterinburg-Passenger railway station.
The Northern Bus Station is the most convenient bus station in Yekaterinburg. Here, for example, you can buy tickets not only in the building itself, but also order them online, paying them with popular money transfer systems.
Address: st. Vokzalnaya, d. 15a
Bus station Ekaterinburg-Yuzhny
The bus station is a two-story building. There is a waiting room, ticket offices for buses and trains. On the side of the building there are a newsstand and a snack bar. In front of the bus station building there is a large parking lot and platforms.
The southern bus station serves mainly transit flights. Also, this stop is the terminal for flights that go through the Sverdlovsk region. The flight schedule is rarely changed here and it depends on weather conditions.
Address: st. March 8, d. 145
Koltsovo Airport in Yekaterinburg
Koltsovo Airport is an international airport in Yekaterinburg located in the Koltsovo micro district of the Oktyabrsky district, which is 16 kilometers southeast of the city center and 9 kilometers north of the city of Aramil. It serves both Ekaterinburg itself and the adjacent areas of the Sverdlovsk region. It has the status of the airport of federal significance.
For 15 years (until 2015), it was the fifth largest passenger airport in Russia, second only to Moscow (Sheremetyevo, Domodedovo, Vnukovo) and St. Petersburg (Pulkovo) airports, currently ranks sixth in this indicator, skipping ahead the airport Sochi. So, for 2017, the Koltsovo Airport served over 5.4 million people.
Address: st. Bahchivandzhi, 1