Confirm action
Making a new order will create a new environment. You can always continue editing your previous order by clicking on the link sent by e-mail
Tour "The Ultimate Days of the Last Russian Tsar"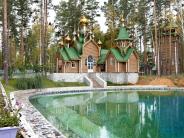 The guests will visit one of the three Temples-on-the-Blood built in Russia, as well as a unique Orthodox complex: the "Ganina Yama" monastery, built in the style of ancient Russian architecture. The guests will get acquainted with the history of the family of the last Russian emperor Nikolay (Romanov), put candles at the miraculous icons, stand at the penitential cross.
The royal family was shot on the night of July 16-17, 1918 in the basement of the house of engineer Nikolai Ipatiev in Yekaterinburg. A total of 11 people were killed: Emperor Nicholas II himself, his wife Alexandra Fyodorovna, four daughters Olga, Tatyana, Maria and Anastasia, son Tsarevich Alexei, their valet Aloysius Troupe, the maid Anna Demidova, the family doctor Yevgeny Botkin and the cook Ivan Kharitonov.
The shooting of the royal Romanov family on the night of July 17, 1918 is one of the most important events of the era of the civil war, the establishment of Soviet power, and the withdrawal of Russia from the First World War. The murder of Nicholas II and his family was largely predetermined by the seizure of power by the Bolsheviks.
---
Add this excursion to my tour