Confirm action
Making a new order will create a new environment. You can always continue editing your previous order by clicking on the link sent by e-mail
Excursion to Peterhof Lower Park and the Hermitage pavilion and the Palace "Marley" (by hydrofoil boat)
6 hours
Holiday: Monday, Tuesday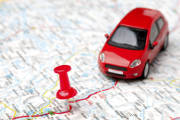 The guided tour by hydrofoil boat to one of the most beautiful tsar's summer residence of Peter the Great - Peterhof. You will be impressed with a 300-acre park on the shore of the Finish Gulf, stunning fountains, the Grand Palace towering over the hill above the fountains and numerous smaller Palaces and pavilions representing "Russian Versailles". You will take a walk along the Lower Garden enjoying spectacular views of the three stunning cascades and numerous fountains. It is the world's largest system of fountains and water cascades, surrounded by beautiful alleys decorated with flowerbeds and statues. In total there are 173 park fountains.
You will see the main construction of the Grand fountain system of Peterhof - Grand Cascade, that is decorated with gilded ladders, gilded statues and the central sculptural composition "Samson tearing the lion's mouth" stretches from the Palace to the gulf along the Samson canal and symbolizes the victory of Russia on the Baltic coast during the Northern War.
And, of course, you will have a guided tour of the Hermitage Pavilion (the first "Hermitage" Palace in Russia) and Marley Palace named by Peter the Great "Marli-Le-Roi".
---
Add this excursion to my tour