Confirm action
Making a new order will create a new environment. You can always continue editing your previous order by clicking on the link sent by e-mail
Walking tour "Baikal Lake" with a visit to the Baikal Museum and climbing a mountain Cherskogo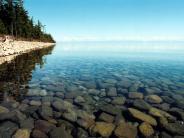 During a walking tour of"Lake Baikal" you walk along the shore of one of the most picturesque lakes in the world - lake Baikal. The tour takes place in Listvyanka. The guide will show You around and You will learn the nature of this region of Russia in the Baikal Museum, and see an amazing panorama of lake Baikal from the observation platform "Stone Cherskogo". During the tour you will visit:
The Baikal Museum: You will visit the only Museum in Russia dedicated to the lake Baikal, known worldwide for its stunning nature and unique fauna. In the Baikal Museum aquarium, where You can watch the residents of the lake and to take a virtual dive to the bottom of the lake.
Mountain Cherskogo (viewpoint): You will go up the cable car to the mountain Cherskogo where You can enjoy amazing views from the observation deck on lake Baikal and the nature that surrounds it.
The fish market in Listvyanka, where You can try the famous Baikal omul.
---
Add this excursion to my tour