Confirm action
Making a new order will create a new environment. You can always continue editing your previous order by clicking on the link sent by e-mail
Tour to the Temple of Heaven and Pearl (Hongqiao) Market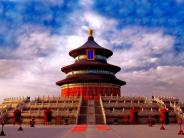 In ancient China, they believed that the emperor was a messenger of heaven, therefore there must be a special connection between them, which was carried out by means of an annual solemn prayer on the day of the winter solstice in one of the most perfect from the architectural point of view Chinese temples - in the temple of Heaven.
It was built in 1420 in the south-east of the capital of the Middle Kingdom, then the ruling Ming dynasty. Initially, it had the name "Temple of Heaven and Earth", but after a hundred years, a separate temple was erected to worship the Earth.
The Pearl Market is Beijing's five-story market, where you can buy Chinese goods such as jade and pearls. The main products of the market that justify its name are a variety of pearls: sea, river, and fake. Buying pearl jewelry here, you get a receipt, a certificate of quality and permission to transport through the customs of China.
---
Add this excursion to my tour