Get $2 for every referral sale!
---
Share a referral link or add our order form* to your blog, web site or Facebook and get $2 for every referral sale. You can make up to $300 per month!
* You can also place our widget to increase your sales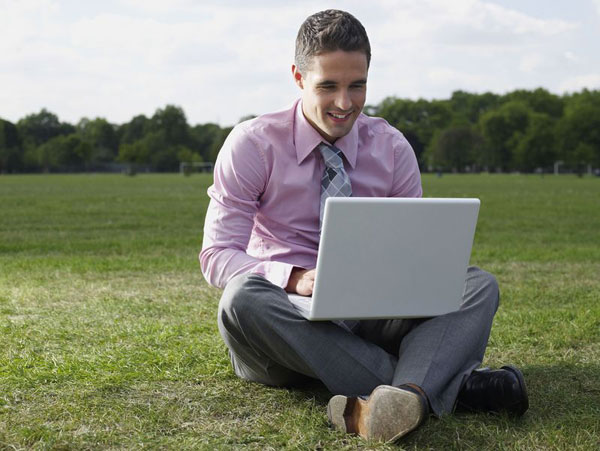 Take 3 simple steps!
---
We'll give you a special link and you place it in your blog, video blog, web site or Facebook
Your follower uses a link and orders Russian letter of invitation which is necessary to obtain Russian visa
You get $2 for every referral sale
You can also place our widget to get higher conversion rate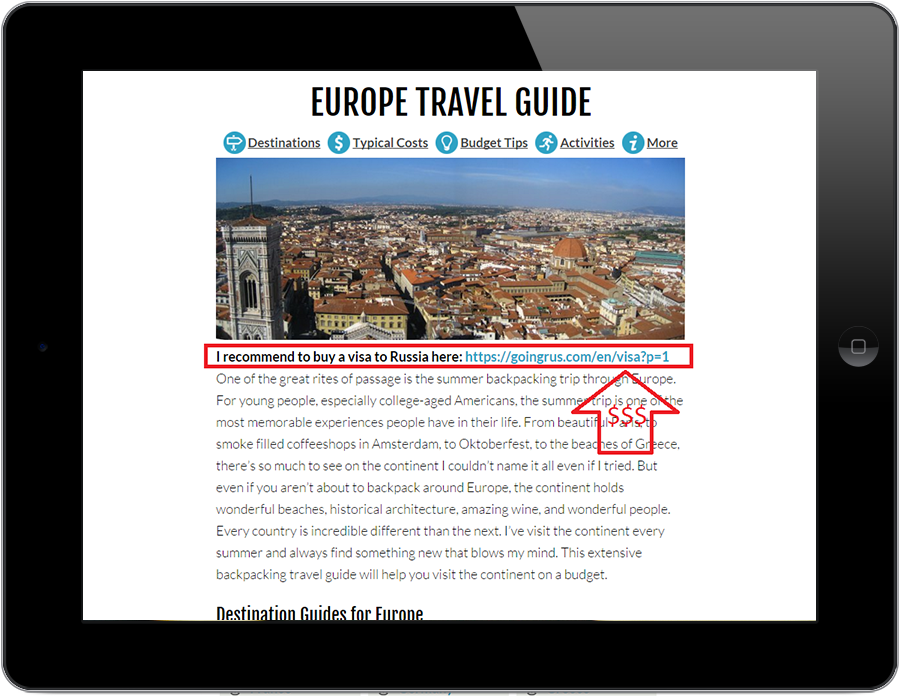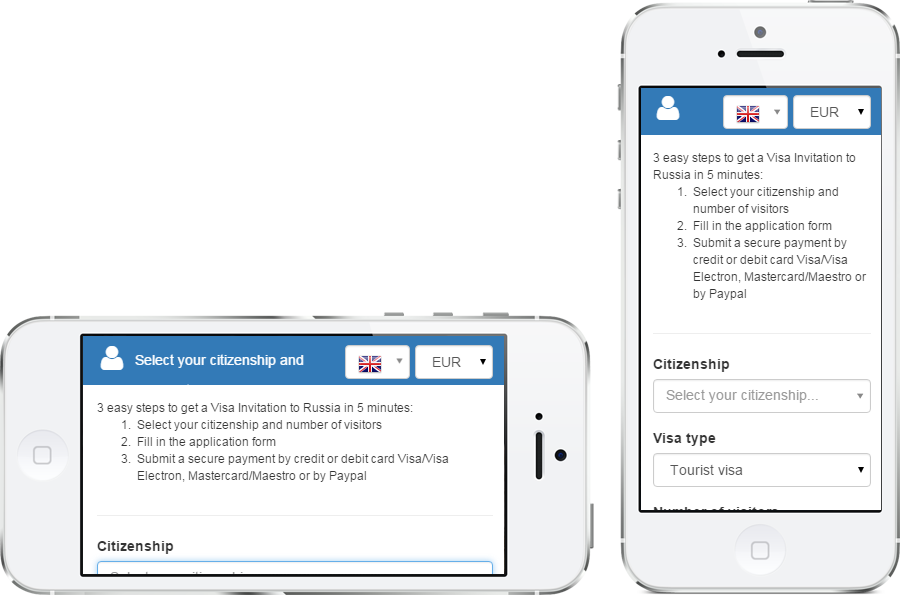 Our benefits
---
All visitors will be satisfied, because our online widgets are the only ones in the market that adapted for all kinds of mobile devices, including tablets and mobile phones.
Get maximum traffic conversion - We provide invitations for citizens of all countries
The fastest service - you will get a letter of invitation immediately after placing an order
Client may pay in any convenient way: by credit card (Visa or MasterCard) or via PayPal.
Payment via PayPal by your request
Still have questions? Contact us!
---
Business hours

Monday - Friday, 10:00 AM - 6:30 PM (Moscow time), 02:00 AM - 10:30 AM (EST)

Russian phone number

+7 901 971 5888

E-mail address

Web address

Address

Vosstaniya Street 7, 191036, St. Petersburg, Russia
Office 306

Location map

Get off the metro station Vosstania Square (Ploshad Vosstania), turn right on Vosstaniya Street, go along the street until you will see the bright orange color building №7 with entrance sign OFFICE CENTRE ANDREEVSKY' . Enter the door and go upstairs from the ground floor to the 3rd floor. Turn left and go straight to the office 306 (on the right hand).
Sign up now!
---
We offer our partners
---
Visa Support
Private tours to Russia
Private guides
Excursions
Hotel booking
Transfers